December 16, 2016 1:28 pm
One year ago today we sat down to record our pilot episodes for our podcast. This week we decided to celebrate by opening the vault to release a never before heard ep from that day.
This year has been an amazingly wild ride for us and the show. We want to sincerely thank our listeners who give up an hour of their time each week to keep coming back for more of us. You are the reason we love doing what we do. Much love and appreciation for all of your support this past year..and we look forward to bringing you more exciting things in 2017!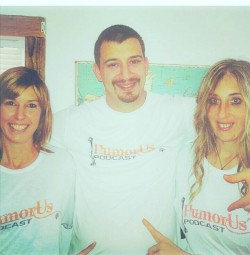 Audio Player
Categorised in: podcast
This post was written by humorus