October 29, 2018 8:56 pm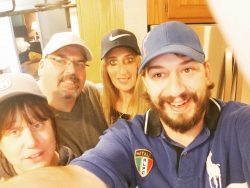 The Arnie Jones show is BACK..and not much has changed…so put your kids to bed because when Arnie takes over HumorUs podcast there is no telling what dark road we will go down! Special shout-out to our friend,Decker who makes another Arnie Jones appearance via phone call!
 On this episode Vin claims to have come back on the show to "save it"… let the picture evidence show who really needed to be "saved"! Holy Christ!
Audio Player
Categorised in: podcast
This post was written by humorus