November 5, 2018 3:33 pm
Leave your thoughts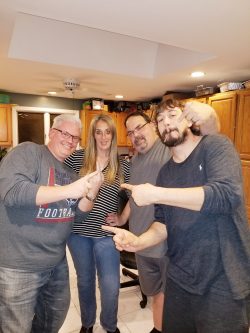 Join us this week for a special Arnie Jones show where we have a very special guest.. The hilarious comedian,The King of Krass! You will not want to miss this guy!
You can follow and subscribe to The King of Krass on his YouTube page where you can see his hilarious on stage comedy and his life rants at:
---
https://www.youtube.com/channel/UCb1cN9XXjIs-N5PvQxgVqKg/featured

Also.. for CT locals please go show our friend some support and watch him live in action at The Stress Factory in Bridgeport,CT on Nov.7th at 7:30..grab some friends and get ready for some laughs!

Audio Player
Categorised in: podcast
This post was written by humorus